_EDIT WOOL
Once upon a time, respected, loved, adored. Then, discarded and forgotten. In this dystopian landscape, 1/OFF locates these once loved and respected curations and resurrects them, giving them a contemporary take. Enjoy these contemporary curations within our wool edit, enjoy the softest wool that has stood against the test of time. resurrected from the past, for the future.
Shop all _Edit Wool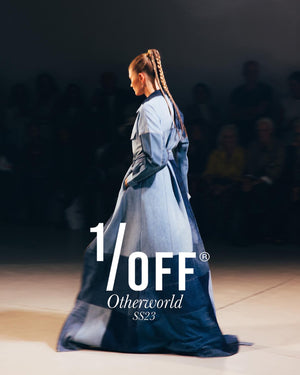 Debut of Otherworld
The end is just the beginning of things
Otherworld is a place where fashion items are no longer disposable, but part of an eternal cycle of inspiration. By rethinking classic into contemporary design, we invite you to break free from the conventional, face the strange and wake up to a new reality.
Stay up-to-date on Instagram @1offparis