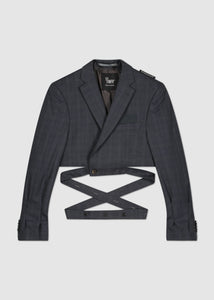 A shorter version of a 1/OFF staple, the Blazer Cropped is the perfect layering piece or short coat for the Spring weather. Cut off at the waist for a flattering silhouette and wrap around strap to be worn tightened or loose.

Re(made) in Amsterdam
Grey with light white check 
Square 1/OFF logo inside left breast pocket.